What would your career look like if you bought the right practice?
Chances are you are going to spend the majority of your career working in the first practice you buy. The practice you select will have a huge impact on the trajectory of your career; It will determine your future income, your procedure mix, your overhead and your overall quality of life. This singular decision you make can either set you up for success or present you with unnecessary obstacles. The impact it has on YOUR career is up to YOU!
Any of these sound familiar?
You want to set yourself up for success. You have seen and heard about dentists buying practices and becoming almost immediately successful. You understand that practice selection plays a huge role in your success early in your career. You want to do everything you can to ensure you are successful from the get-go.
You're ready for practice ownership. You feel like you have outgrown your current situation and are ready for a new challenge. You find yourself wanting practice ownership more and more as times goes by.
Overwhelmed by the process. The process of buying a practice can be daunting. There are a lot of moving parts and a lot of things that need to happen. You want to make sure you are properly prepared for the road to practice owership.

Unsure how to find your ideal practice acquisition. You know its out there, but how do you find it? You feel like you've tried every strategy, but haven't found the kind of practice that makes you excited about practice ownership.

Thinking about doing a start-up instead. You are anxious to get into ownership but just have not been able to find any good practices. You are thinking about giving up and doing a startup. You don't want to delay practice ownership another 1-2 years but think that your only other option is settling for a flawed practice.
Afraid of getting ripped off. Feeling under-represented as a buyer? With so many buyers and so few practices, buyers can get taken advantage of. You want a way to make sure that you are getting a good deal.

Don't know what to Look for. Do you feel overwhelmed by the amount of information you have to look through. Are you afraid of missing a crucial piece of information and buying the wrong practice?
Do any (or all) of these describe you?
If so, then you are in the RIGHT spot!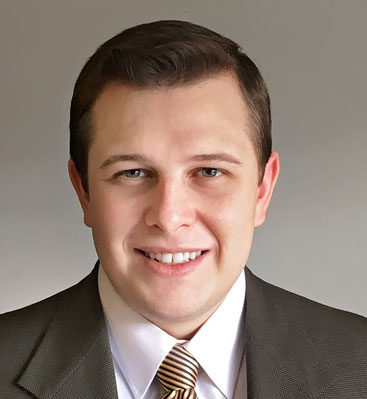 "The Ownership Accelerator delivers a mountain of value. This course is perfect for aspiring practice owners who lack understanding about searching for the right practice, determining the proper value of a practice, obtaining financing, and working with professionals such as CPAs, attorneys, and brokers throughout the process."
- Dallin, See Full Review Below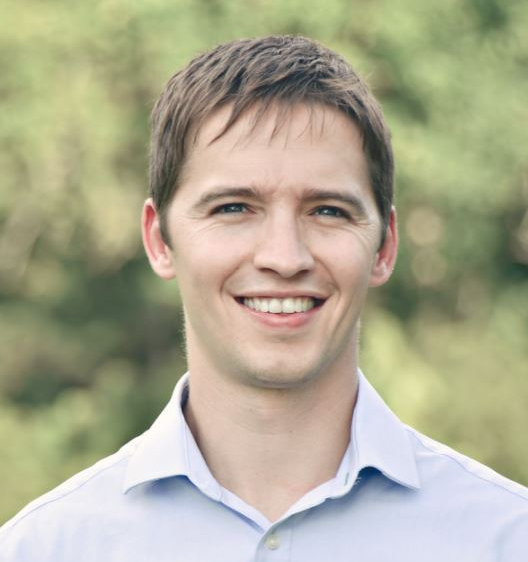 "Purchasing a practice is one of the biggest decisions that a dentist has to make in their career. Become an educated buyer with The Ownership Accelerator -- Your future depends on it!"

- Aaron, See Full Review Below
The Ownership Accelerator was built with you in mind. If practice ownership is in your future and you want to set yourself up for success, this is the course for you!
Lifetime access! Refer back to the course whenever you'd like! Especially if you are further away from ownership.
Designed to save you money on professional fees
Learn how to find, identify and execute the purchase of the right dental practice
Work at your own pace. There are 12 distinct sections with over 80 videos (over 14 total hours!), taking you from the idea to get into practice ownership to the early stages of ownership.
We'll ship you the course manual, its more than 250 pages! The manual allows you to take notes and easily refer back to them.
Clear action items set you up for success, teaching you how to successfully build your team, find deals, analyze them and execute.
Bonus materials keep you on track, including written checklists and worksheets to help you navigate the path to practice ownership.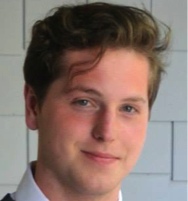 "Having spent a great deal of time and effort in trying to equip myself for owning a dental practice, I wasn't sure how much the Ownership Accelerator had to offer me. After taking it, I can honestly say I value the information I learned from this course more than everything I knew before."
- Tyler, See Full Review Below
I want you to take a moment and imagine a world where you...
Buy the Right Practice. You smoothly transition into practice ownership. You bought a successful practice with plenty of growth potential. You begin transforming the office into the practice of your dreams.
Identify the Diamond in The Rough You see a practice for sale that has sat on the market for months. Buyers continue to pass up on it, not able to identify the potential opportunity that exists. You are able to see things differently, allowing you to swoop in and steal the practice. Little do the plethora of buyers in the market know, they missed out on a Golden Opportunity.
Find Golden Opportunities. You are the first one to look at an amazing practice. You have the opportunity to snatch up an ideal opportunity before it gets turned over to somebody else.
Confidently Enter Practice Ownership. No more second guessing if you are making the right decision. Buy your practice knowing you selected the right practice. Then, execute the sale and transition with confidence and poise.
Smoothly Transfer Ownership. Once you decide to pull the trigger, you know exactly what needs to be done and when it needs to be done by. You lead your team to a smooth transfer of practice ownership using your understanding of the entire process.

Yep. It's all very possible.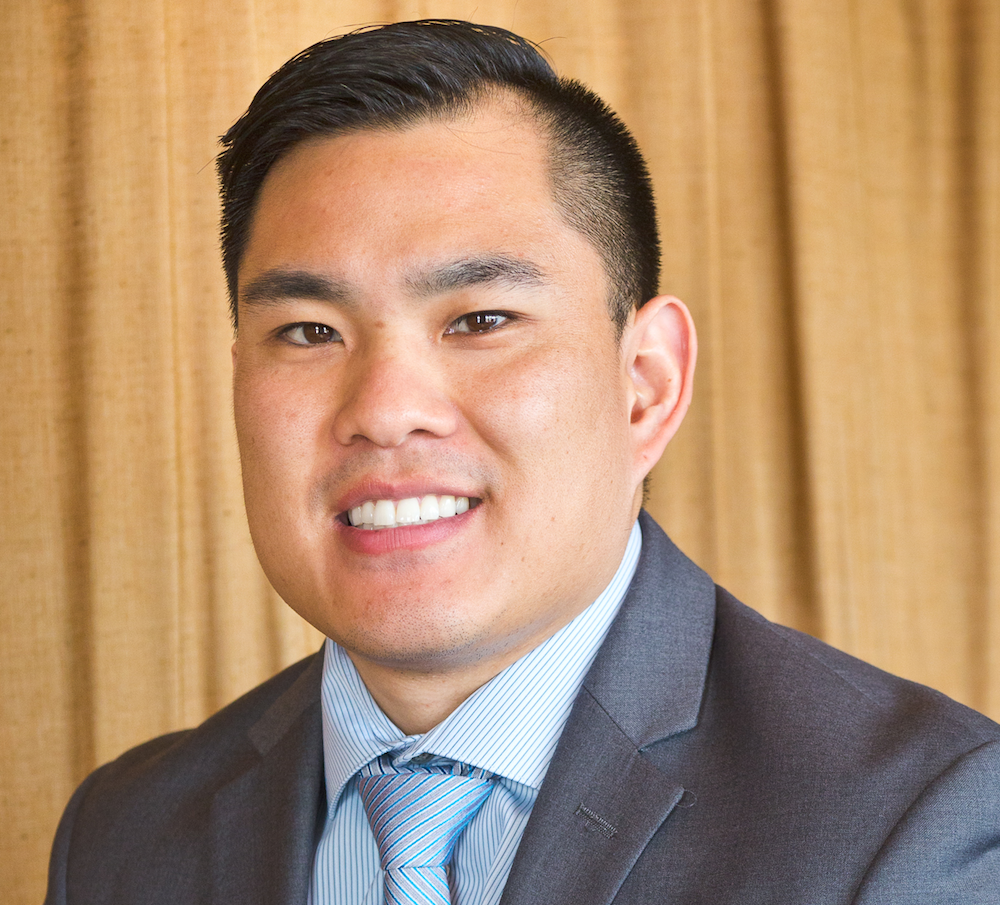 "The owner accelerator course is the best resource to a smooth practice acquisition. The course is organized with all the steps laid out so you can narrow down the perfect first practice."
- Eric, See Full Review Below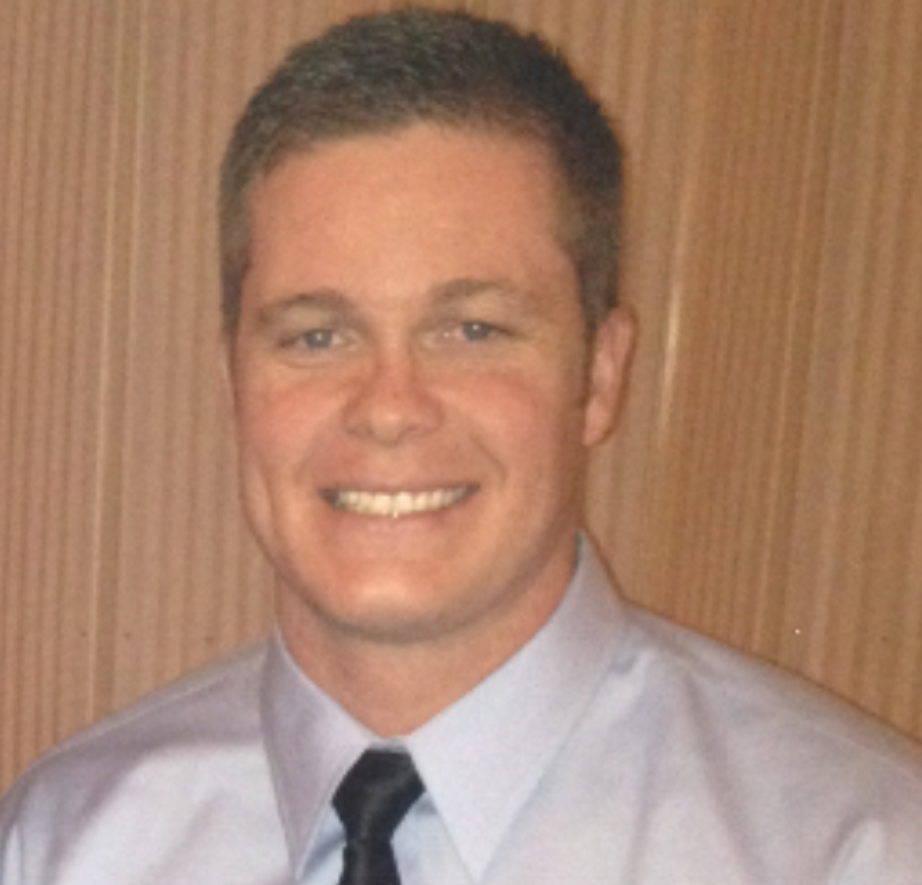 "Practice ownership has always been a dream of mine and this course has made me feel like the dream will become a reality sooner rather than later!"
- Ike, See Full Review Below
Class Curriculum

Section 1: Begin With The End in Mind (FREE)
Determine your Ideal Practice
Identify qualities in a practice acquisition based on your Ideal Practice
The Benefits of Proper Practice Selection
Section 2: Setting The Stage
Comparing Practice Acquisitions to Start-ups and Re-starts.
An Overview of Considerations
Assessing the Practice Real Estate
Practice Financing
Section 3: Assembling Your Team
Are You Ready To Own?
Where to Start?
Understanding Brokers
Assembling Your Team
A general overview of an acquisition timeline
Section 4: Dealfinding

How to Be Successful with Local Brokers
On-Market vs. Off Market Deals
When to Go Off-Market to find a practice
Comparing Different Off-Market Strategies
How to Execute your Off-Market Strategy
Interacting with Sellers and proceeding with a sale
Section 5: Market Analysis
Understanding relevant competition and dental markets
Understanding Demographic Terms and Terminology
When local competition matters in an acquisition
Doing your own Single Site Study for a practice
Section 6: Valuation and Financial Literacy
Practice Financial Terms and Terminology explained
What Information You Need for a Valuation
How to Value Practices
Acquisition Red Flags
Sample Valuation Example
Section 7: Valuation Spreadsheet

Included: An Advanced (easy to use) Valuation Spreadsheet
How To: Input information into the Spreadsheet
How to: Read the Output
How to Calculate EBITDA
Section 8: Analyzing an Opportunity
How to Compare an Opportunity compared to Your Ideal Practice
Buying a Job vs. a Business
Interpreting Financial Information from Practices
Evaluating the Risk in a particular opportunity
Estimating Potential Internal Growth Opportunities
Evaluating the Need and Opportunity for External Growth
Section 9: Anatomy of A Deal
Steps to Getting a Deal Closed
Entity Formation
Understanding the LOI
Tips for saving money on attorney fees
Purchase Agreeement
Real Estate Contingencies
Additional Considerations
Section 10: Transferring Ownership

Included: A Transition Checklist of the things that need to be done before and after closing
Insurance Credentialing (Delta Premier Considerations)
Transferring ownership of practice property, vendor relationships and software etc.
Section 11: Early Ownership

How to Interact with Staff
Dealing with Patients
Avoiding Potential Issues
Minimizing Practice Attrition
Section 12: Course Summary and Conclusion
Putting it all together
Summarizing and Wrapping up course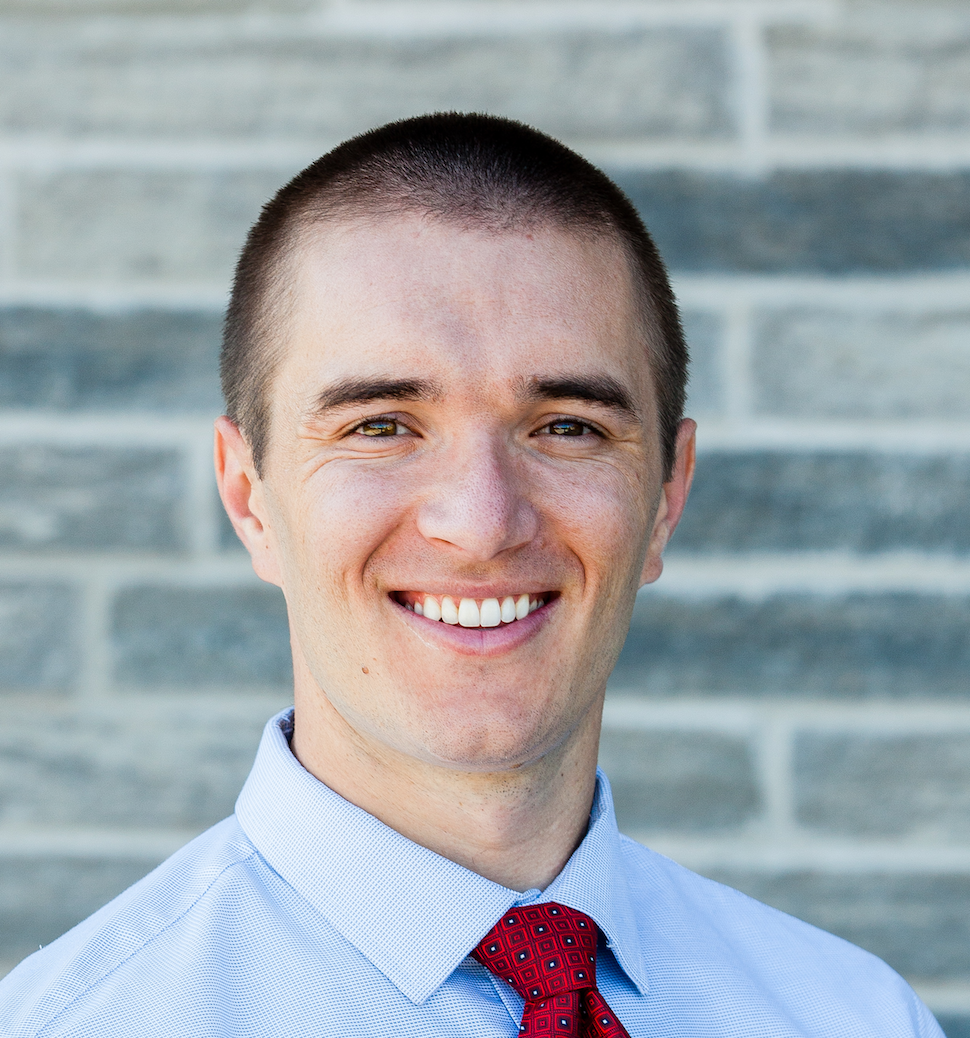 "This is a great course for anyone who wants to get a head start on practice ownership. Tons of content that will put you ahead as you try to figure out the next steps."
- Loren, See Full Review Below
Your Instructors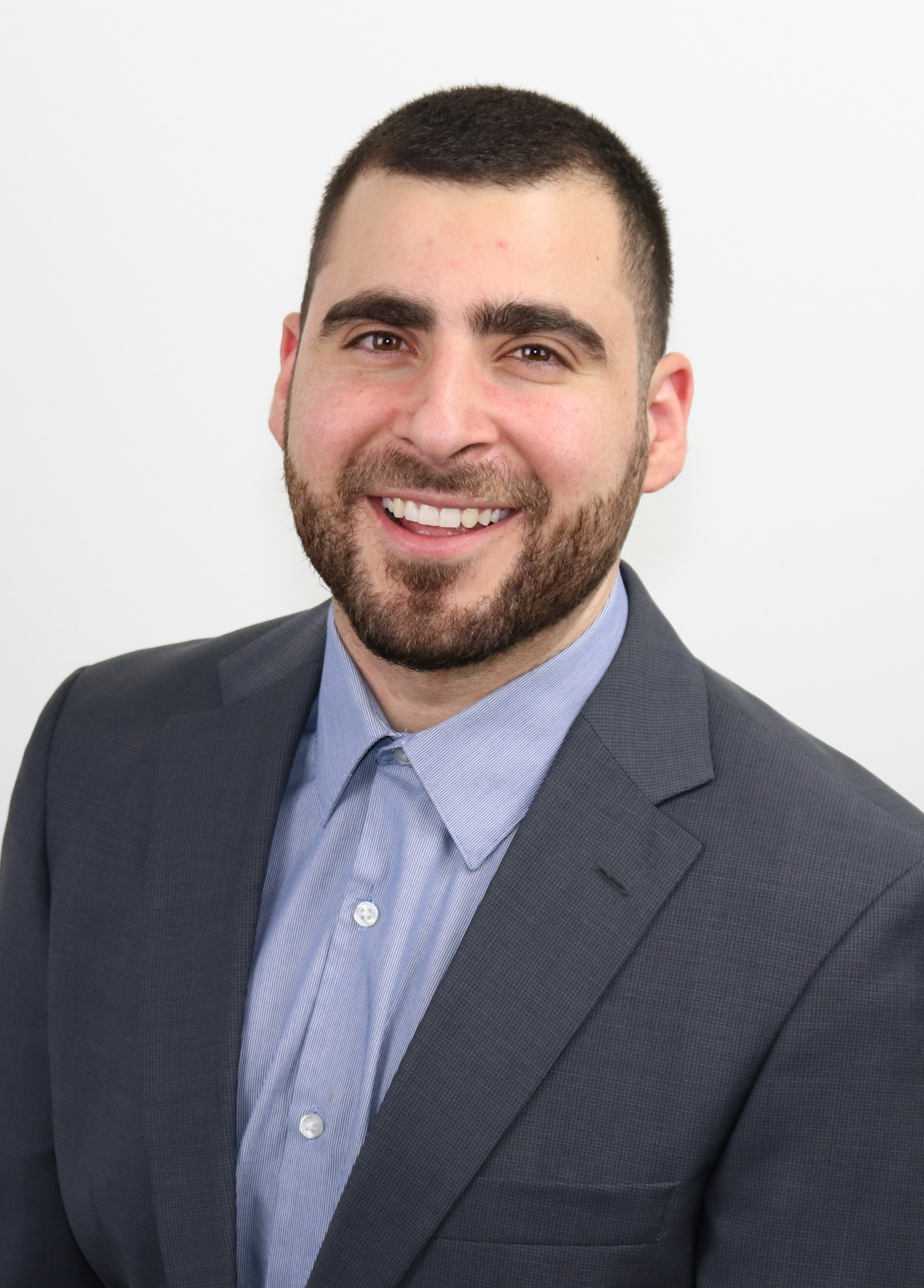 George Hariri is the co-host of The Shared Practices Podcast. George, along with Dr. Richard Low, aid young dentists in their journey towards practice ownership. George advises listeners on how to find practice opportunities and how to analyze them. George has a unique perspective due to his experience as a host of The Shared Practices Podcast and the opportunity he gets to help listeners look at practice opportunities. Through the podcast and dealing with his audience, he has looked at more than 200 practice opportunities all over the country. George hopes to bring what he has learned to you in an organized and efficient way.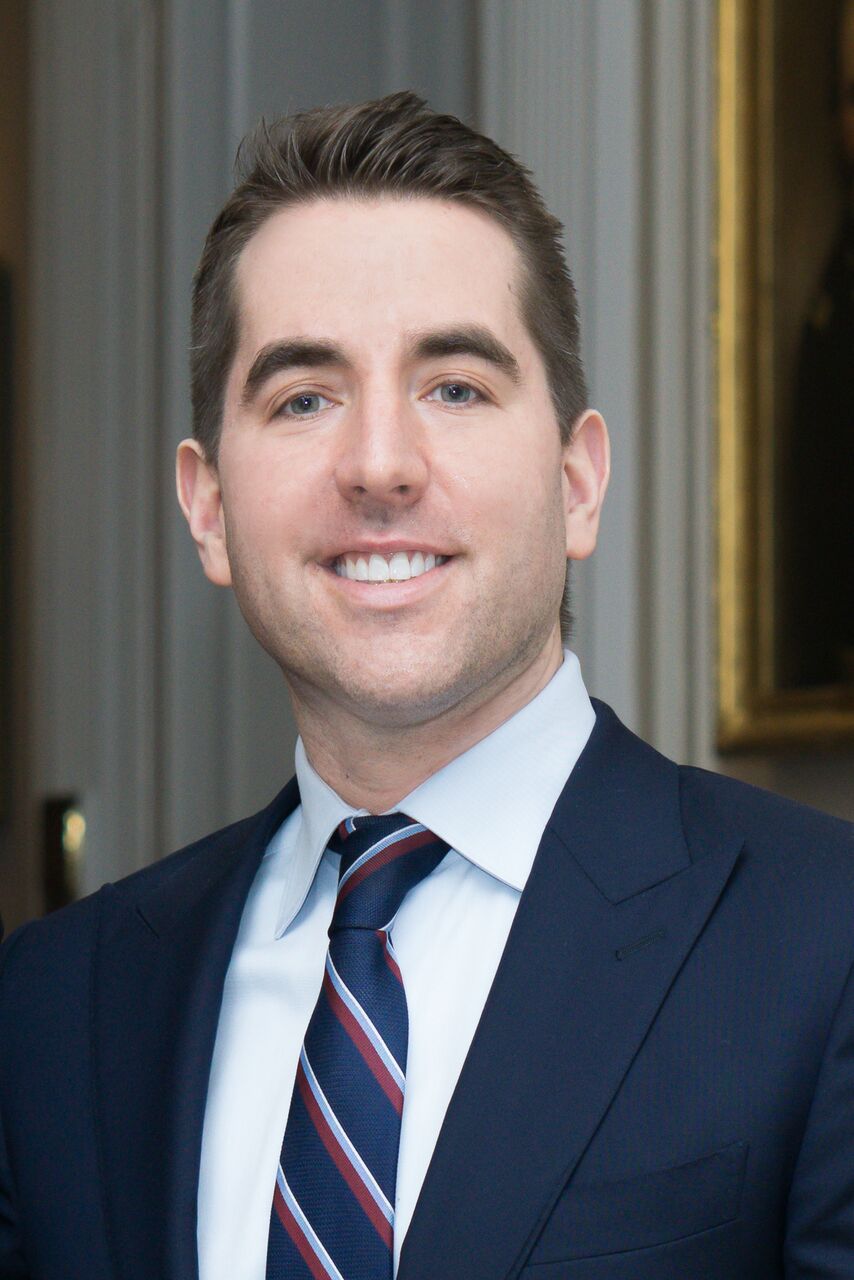 Paul Goodman is a graduate of the University of Pennsylvania School of Dental Medicine. Paul has been practicing dentistry for over 10 years and works with his brother in two locations in Mercer County, NJ. In addition to private practice, he is a Director and Practice Broker for United Dental Brokers of America. Paul has purchased three dental practices and is looking forward to sharing his personal experience with the transition process. He works well with retiring dentists in managing the expectations of their patients and team members during the transition process.
Guest Lecturers
Rob Montgomery has been serving the individualized legal and business needs of dentists, dental practices and dental service organizations for over 20 years. Rob has worked on hundreds of dental deals, ranging from practice start-ups to complex practice acquisitions involving multistate practice locations. Rob's section of the course talks about the contracts and chronology of a dental deal.
David Alvey The Syndication manager and founder of Atlantic Commercial Credit, David Alvey has over twenty-seven years of commercial lending and advisory experience. David discusses practice financing and issues with practice real estate. David also discusses a plethora of considerations that must be addressed in the process of buying a practice.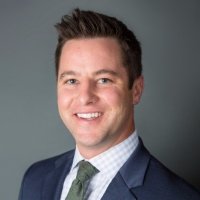 Brian Pender is the Founder & President of Fairway Healthcare Partners. Previously, Brian worked in commercial banking with the last 6-years focused exclusively on healthcare businesses. He has personally underwritten and managed transactions with more than $500 million in committed financing to healthcare businesses, with billions of successful loan syndications. His background includes extensive experience helping businesses access growth capital, manage liquidity and working capital, private equity buy-outs, and acquisition financing. Brian breaks down the financial concepts and terms necessary to understand practice financials, pro-formas and other reports needed to properly analyze a practice.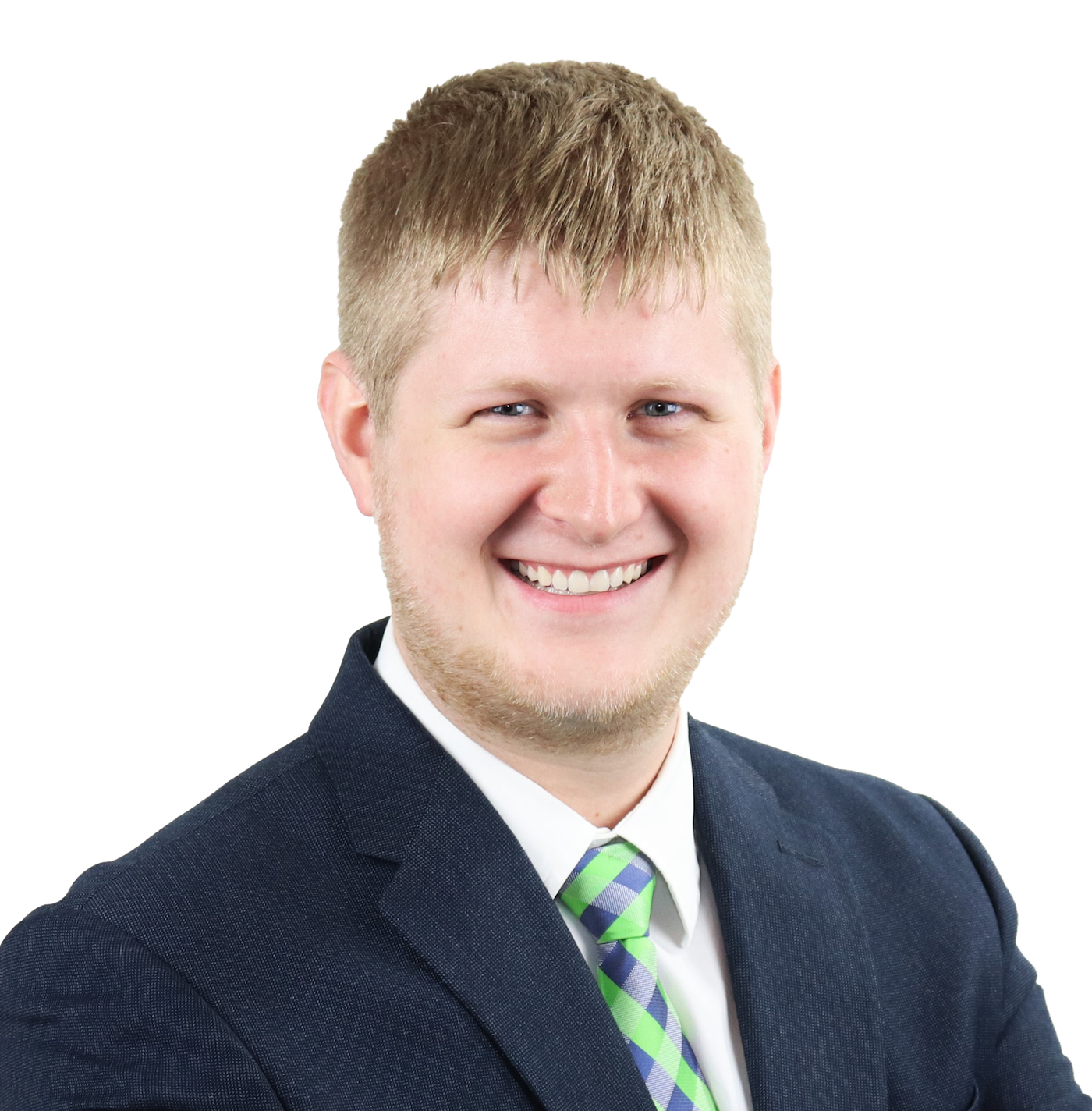 "This course has been the best investment for the future of my practice and I don't even have my practice yet. I have been evaluating areas where I want to practice and this course has accelerated the process."

- Tyler, See Full Review Below
Frequently Asked Questions
What if I plan on buying a practice in the future, but am not looking currently?
The course is designed for individuals that have decided they want to be practice owners. The information presented in the course is designed to prepare you to buy a practice. Acquiring this information earlier will likely accelerate your growth and allow you to better plan for your eventual transition into ownership. With lifetime access to the course, you are able to re-visit the material if you need to revisit a section.
Is there a Student Discount?
A limited number of discounts are temporarily available for students, residents and military registrations. Contact
[email protected]
with verification that you are eligible for one of these discounts for more information. .
When does the course start and finish?
The course starts now and never ends! It is a completely self-paced online course - you decide when you start and when you finish.
How long do I have access to the course?
How does lifetime access sound? After enrolling, you have unlimited access to this course for as long as you like - across any and all devices you own.
What if I am unhappy with the course?
We would never want you to be unhappy! If you are unsatisfied with your purchase, contact us in the first 30 days and we will give you a full refund. That is how confident we are that you are going to be very pleased with the contents of the course!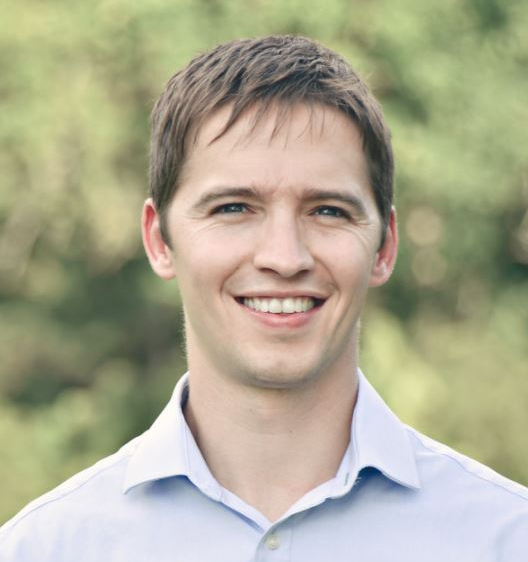 "When I heard that George and Shared Practices were going to create a blueprint for practice acquisition, I was elated. Such a resource doesn't currently exist and I know that we need it. We were not trained as businesspeople, and buying a practice is like sailing uncharted waters. You could spend years listening to podcasts, reading DentalTown, and joining Facebook groups and still not be able to accumulate all the information in the course. The way it walks you step-by-step through an acquisition - in concise video segments and supporting resources - is every analytical person's dream. Whether you are a current dental student or an associate looking to further your career, this course is the Breakaway of practice acquisition.
The absolute best part about the whole course is that it teaches you actionable skills to find the practice that you have been looking for. You will be able to do an extensive demographics analysis, learn how to locate practices on and off market, perform a financial evaluation, and then make a decision on whether or not that practice is worth pursuing before ever spending money for a professional! Dr. Paul Nacho Goodman shares his inside perspective on how to deal with brokers and pearls on how to get through your first weeks of ownership smoothly. With more guest appearances from Rob Montgomery, Brian Pender and David Alvey, you know that you are learning from some of the best in the business.The Ownership Accelerator is a mini MBA in the art of acquiring a practice."

- Aaron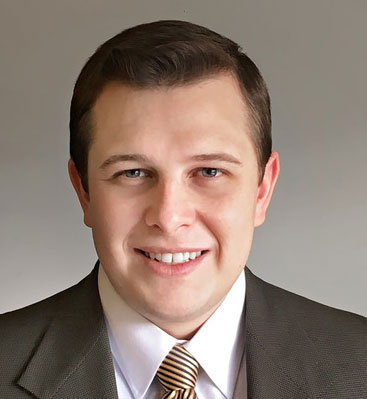 "The Ownership Accelerator is the perfect course for someone who wants to become a practice owner in the near future but doesn't know how to get there. The course will help fill gaps in your understanding about the important steps you need to take to purchase a practice and when to take them. It will help you feel more confident about finding good deals, determining the value of practices, and obtaining lending. You will also learn how to avoid making common (and costly) mistakes throughout the lengthy process of becoming an owner.
The format of the course will allow you to learn in the comfort of your home at your own pace. You can watch, rewatch, fast forward, and slow down, ensuring complete comprehension of the vital information. As someone who has spent a significant amount of time and energy trying to learn this information on my own, I can say that this course will save you tons of time."
- Dallin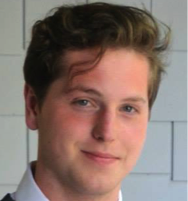 "As a dental student, developing business sense while keeping up with school can be an intimidating and often frustrating experience. Personally, I've spent well over a year reading books, listening to podcasts, and attending seminars on business ownership and dentistry. While there are many excellent resources out there, one can become jaded when they've heard the same advice a hundred times and still don't feel confident in their knowledge. Additionally, it becomes difficult to partition time and money for attending courses, as travel is often involved. The Ownership Accelerator, like much of the work of Shared Practices, is a panacea to these problems.
As I went through the course, I often shook my head at how all the information that I had struggled to gain from other sources was being distilled down and explained in a simple and comprehensible fashion. My favorite portions involved detailed walkthroughs on valuating practices, designing and distributing mailers, and market analysis. Finally, I can feel assured that when the time comes to make what will likely be the most important decision of my professional career, I'll have tools at hand to make the right choice. The best part of it all was that I was able to learn it at my convenience, and I didn't spend a dime that didn't go directly towards my education as a future owner."
- Tyler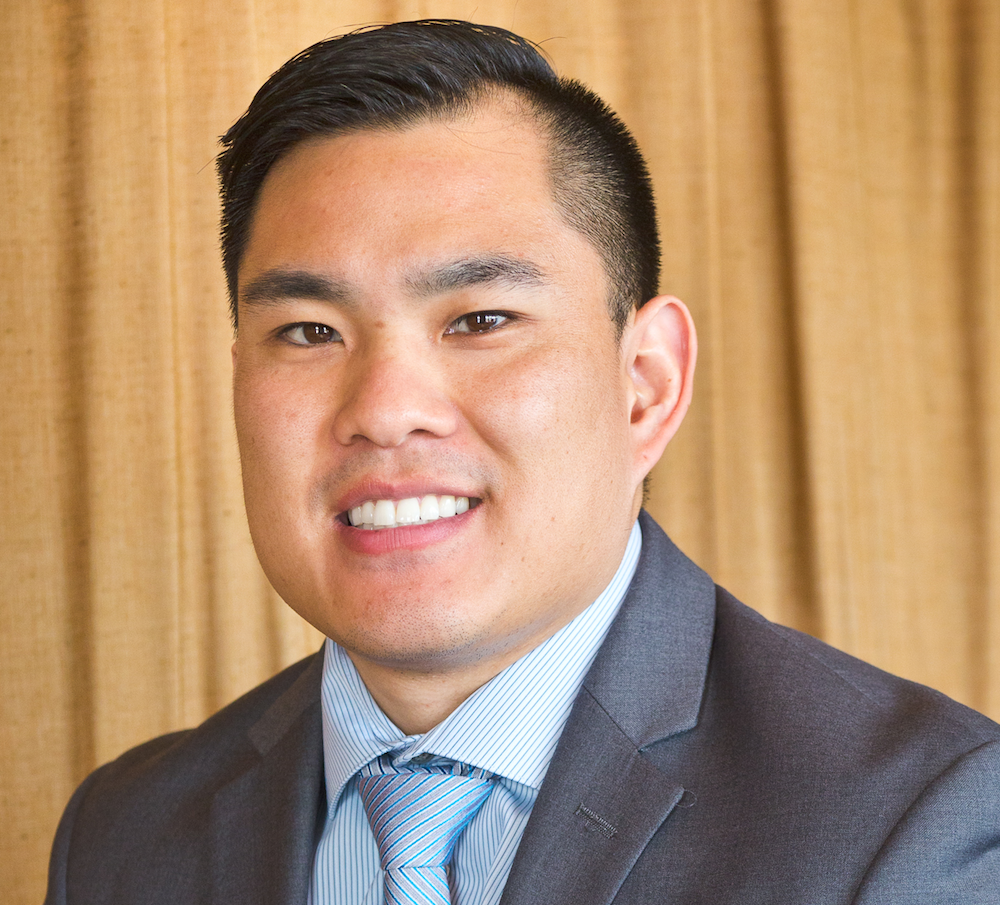 "When going through a practice acquisition, you want to have the right team and all the right information in front of you. I believe that this course provides that and more so you can choose the right practice. One of the biggest questions for me was where do I start and how do I know I am searching for the right practice? George and his guest speakers break everything down right from the beginning so you won't feel lost throughout the whole process.
Everything you need to know, including things you didn't know you needed, are provided and broken down so it is easy to understand. If it wasn't for this, I believe it would take me 5 times as long to do half of what I have learned. Although I am a year away from ownership, with the completion of this course, I know I am well informed and fully educated on finding the right practice for me. You get the bang for your buck with this course."
- Eric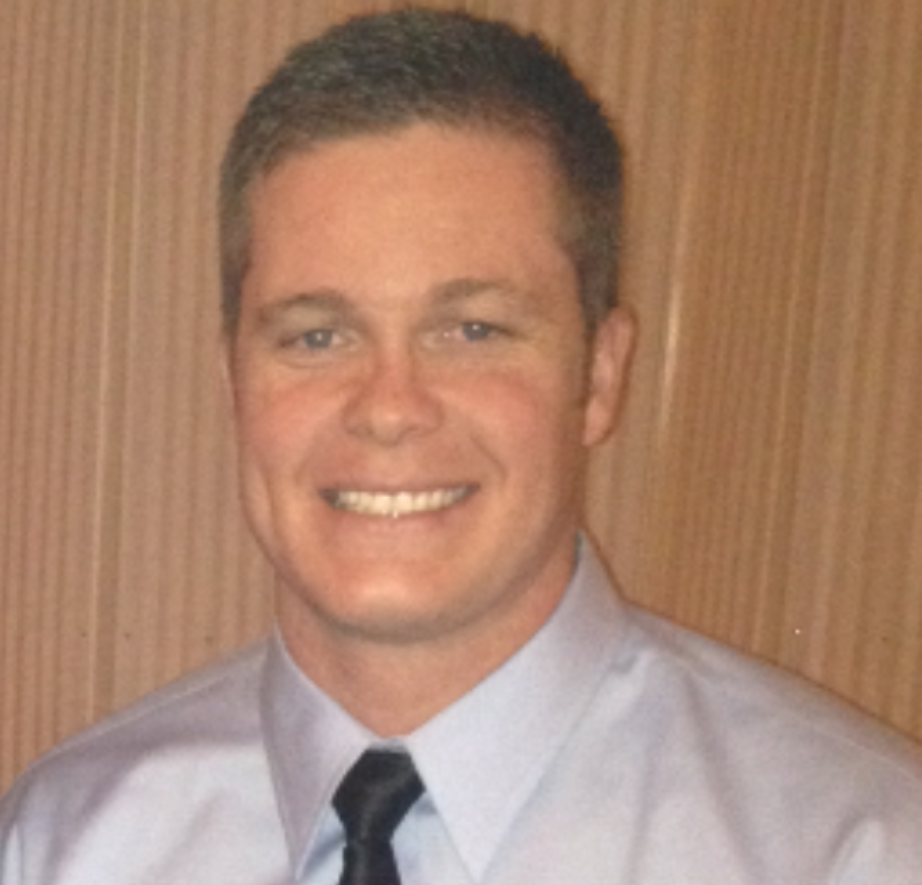 "I loved this course, it is very content heavy and applicable to many different situations as long as your end goal is practice ownership. I am a fourth year dental student and for the past year and half I have been trying to prepare myself for practice ownership through podcasts, Dental Town, business books and CE courses. I received many different perspectives and lots of different opinions/advice about practice ownership - with a good deal of the advice being anecdotal at best, and I felt overwhelmed. I stumbled on the Shared Practices podcast and then the online course and was pleasantly surprised at the very informative and practical advice that helped me form a plan to immediately start setting goals and achieving them for my future. The online course has been amazing in the simple and succinct way a practice acquisition is broken down. It has provided me with the skills to analyze practices and quickly see if they are good opportunities.
I think personally that one of the best things about the online course is that it takes the very daunting task of a practice acquisition and the overwhelming amount of information out there and compartmentalizes it into a very clear path with steps and the correct order to do them so you are most efficient with your time, and thus do not waste your time on practices that are not what you are looking for. The course gives you the knowledge to pursue a practice with confidence and I would, and have, recommend this course to my friends/colleagues. "
- Ike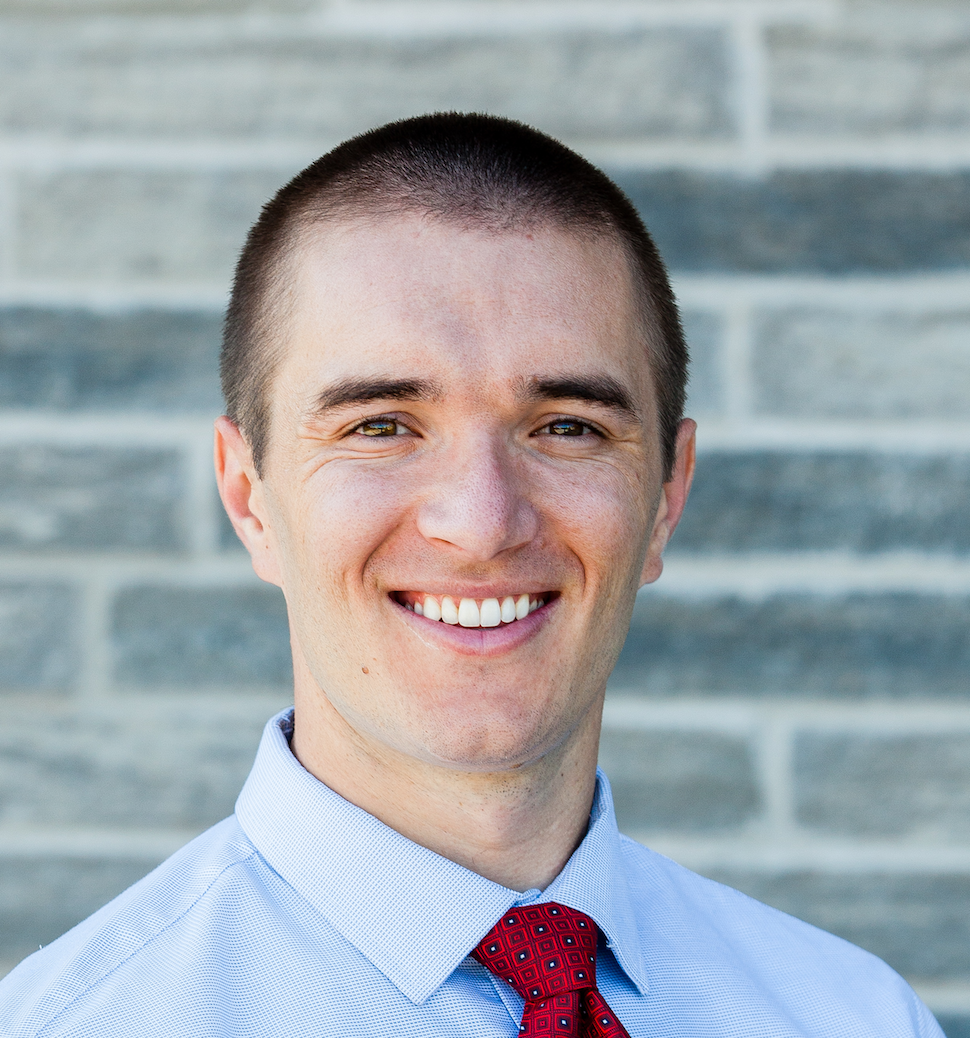 "I think this is a great course for anyone who wants to get a head start on practice ownership. Tons of content that will put you ahead as you try to figure out the next steps. During dental school my biggest problem was trying to figure out what's next, and how do I prepare. This course answers it all in detail. It's laid out in a format that takes you through the needed steps in order as well which is super convenient. This information is available for free out there, but it would take a really long time and effort. I listened to podcasts for several years, read books, attended conferences, and still hadn't obtained all the information that was given out in the course. I would definitely recommend taking this course if you're motivated to quickly get into practice ownership soon after ownership. "
- Loren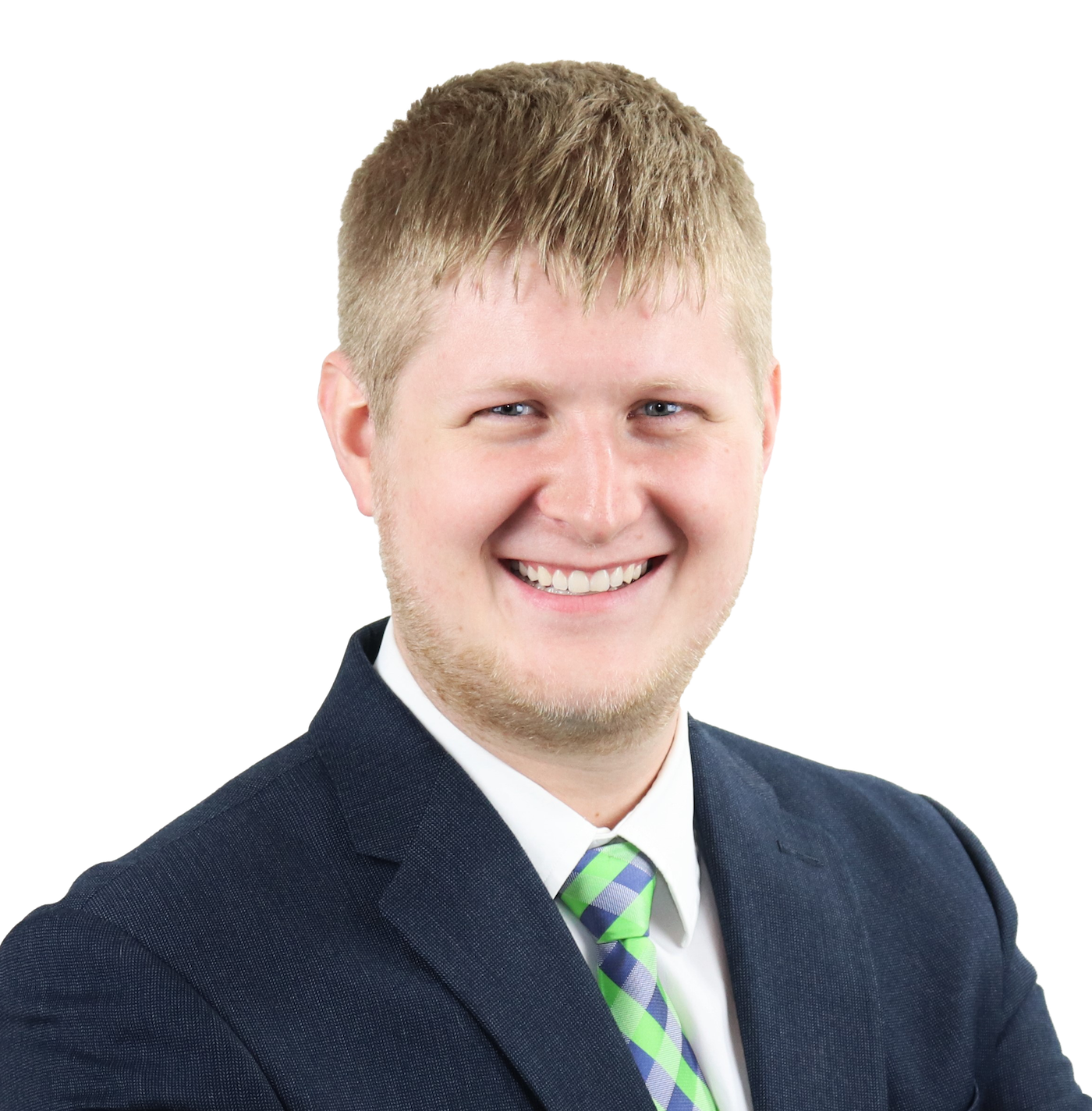 "The ownership accelerator course is just what I needed in preparing to find my future practice. I studied business management while in undergrad and it gave me a good foundation for practice ownership. This course takes it a step further for those of us interested in succeeding in the business aspect of dentistry. I am currently in the US Navy and won't need this information right way, but it is never too early to understand the purchasing process and mastering it before my military commitment ends.
I am often wary when one person tells me they can do it all for me. This course is taught by multiple experts and professionals in their respective fields. The course is very detailed and easily digestible for those who have little to no previous business experience. The course format is very organized and logical leaving it concise without extraneous information. It might be 14+ hours long, but it is quite condensed considering what it could be."
- Tyler